ÖSTERLEN - I MITT HJÄRTA / ÖSTERLEN - IN MY HEART

This summer 2019, Lena Måndotter returns again to the province of the mysterious light: Österlen in Sweden with a new photographic exhibition.
Last years success has inspired her to take new photographs but in the exhibition there will also be some of her earlier classic images.
The photographs will be in the company of some of the best Österlen-texts by travel writer Tomas Löfström.
Gallery is at Södra Skolan in Brantevik (Råkullavägen 8, Brantevik, just opposite the pension Råkulle Vandrarhem)
Vernissage is Tuesday 16 July at 16 - 18.
Exhibition period is Tuesday 16 July to Sunday 4 August.
Opening hours: Wednesday - Sunday at 15 - 18.

All photographs are in big format and printed on French fine art high quality paper, signed by the artist in a limited edition. Any specific information or orders; you are welcome to call +46 730380037
YOU CAN DOWNLOAD PDF1 and PDF2 (in Swedish)


Gallery Södra Skolan - Brantevik. ÖSTERLEN I MITT HJÄRTA 2019
PRESS link: YSTADS ALLEHANDA KULTUR Glimrandestrand gnistrandehav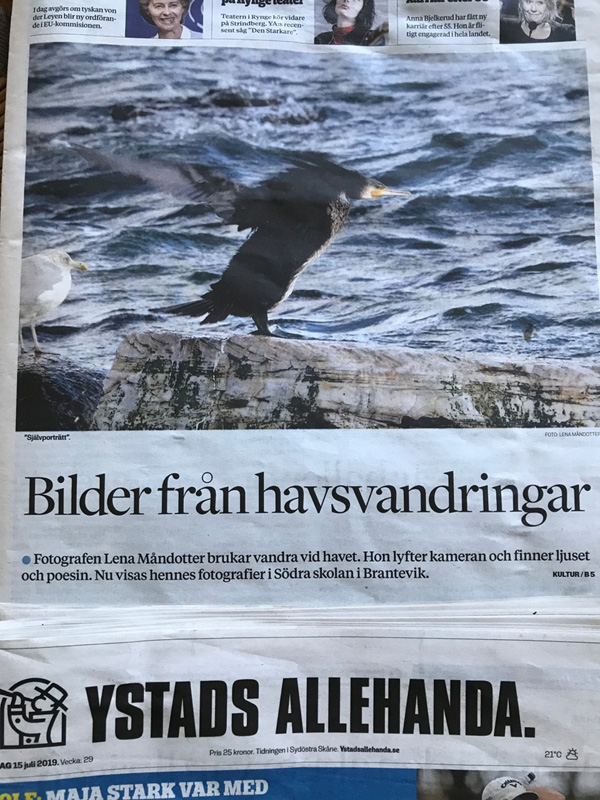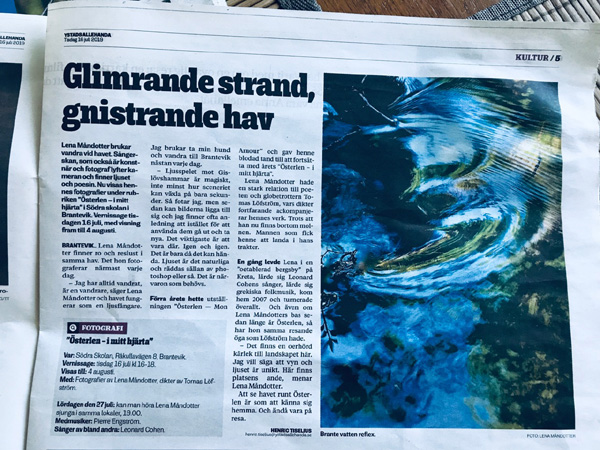 EARLIER EXHIBITIONS WITH PHOTOGRAPHS OF THE PROVINCE ÖSTERLEN

2018 "Österlen - Mon Amour", at gallery Skillinge Teater - The Studio, 6 July - 20 July.
2017 "The Spirit of the Place", at KonstRundan at Easter

Gallery STUDION - SKILLINGE TEATER år 2018. Österlenmagasinet Måndotter skildrar sin kärlek till Österlen






Besides working with fine art nature photography; Lena Måndotter is greatly interested in the life of animals and the wisdom they carry in their souls.
As a photographer Lena spends a lot of time around them - waiting for the magic moment to arrive. Below are some photos from different series of photographies..

THE SOUL OF A DOG (© Photography: Lena Måndotter)