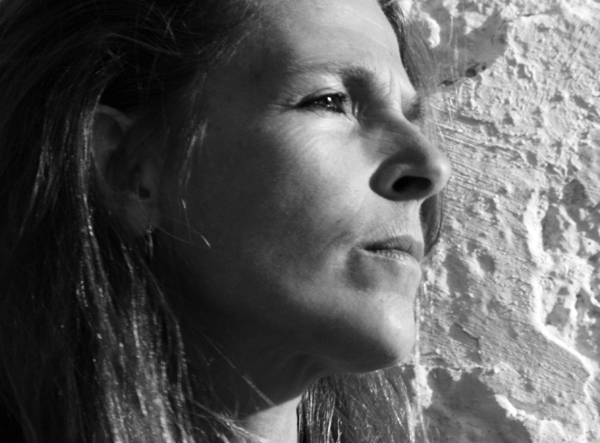 Lena Måndotter trained as a singer at the Royal Society of Arts in London UK, and she has worked as a performer since 1990. Her cds are released at Rootsy/Warner Music and Kameleont Production and she has toured extensively in Sweden and internationally.
Lena Måndotter has studied film and drama at the University of Lund and she has also studied cinematography, photography and digital film and photo editing at Folkuniversitetet and at Fridhems Folkhögskola.

To deepen her performance studies she has studied for Gabrielle Roth (Actors's, Studio New York, Enrique Pardo (Pan Theatre Paris) and the Polish theatre group Gardzienice.

Lena has a Bachelor of Arts in Comparative Literature at the University of Lund where she also studied Culture & Communication and Applied Humanities.

Her creative work has received grants and kind support from: The Savings Bank Foundation Skåne, The Department of Cultural Grants/City of Malmö, The Swedish National Council For Cultural Affairs, The Swedish Writers' Organisation, The Swedish Institute, Centre Culturel Suedois in Paris, The department of Cultural Grants/Region Skåne, The Cultural Council of The Swedish Church, The Waves of Three Seas – The International Writers and Translators Centre Greece, The Cultural Organisation of Agios Stefanos Crete Greece, Sensus Studieförbund, ABF, Folkuniversitetet and Studiefrämjandet.
You can download Lena Måndotter's artist statement and CV here. (in Swedish)
Parallell to the artistic projects Lena has worked as a song-therapist for 20 years. She has a diploma in Voice Movement Therapy, Royal Society of Arts - London, under the leadership of internationally known voice-therapist and writer Paul Newham. Lena has also done extensive studies in Jungian analytical psychology with, among others, internationally known Jungian psychoanalyst and writer Marion Woodman and at the C G Jung Institute in Zürich. ISAP - International School of Analytical Psychology Zurich.